When it comes to my kids' eyes, there is one brand I trust. We were first introduced to
Real Shades
 a few years back, and we are so thankful we were. From keeping out the harmful affects of the sun year round to providing screen shades that minimize eye strain, they have a variety of products to help all of the our family. There is something for everyone!
Kids' Eyewear for Outside Use
Did you know that children's eyes are especially susceptible to sun damage, and that once damage is done it can't always be repaired. My 9-year old adores his
Bolt Polorized Youth Sunglasses
. Not only are they modern in look, and come in the color of his choice, but they allow him to be out shooting basketball for hours at a time without glare and damage. This means he can stay outside doing what he loves without hurting his eyes or causing strain against the sun and elements.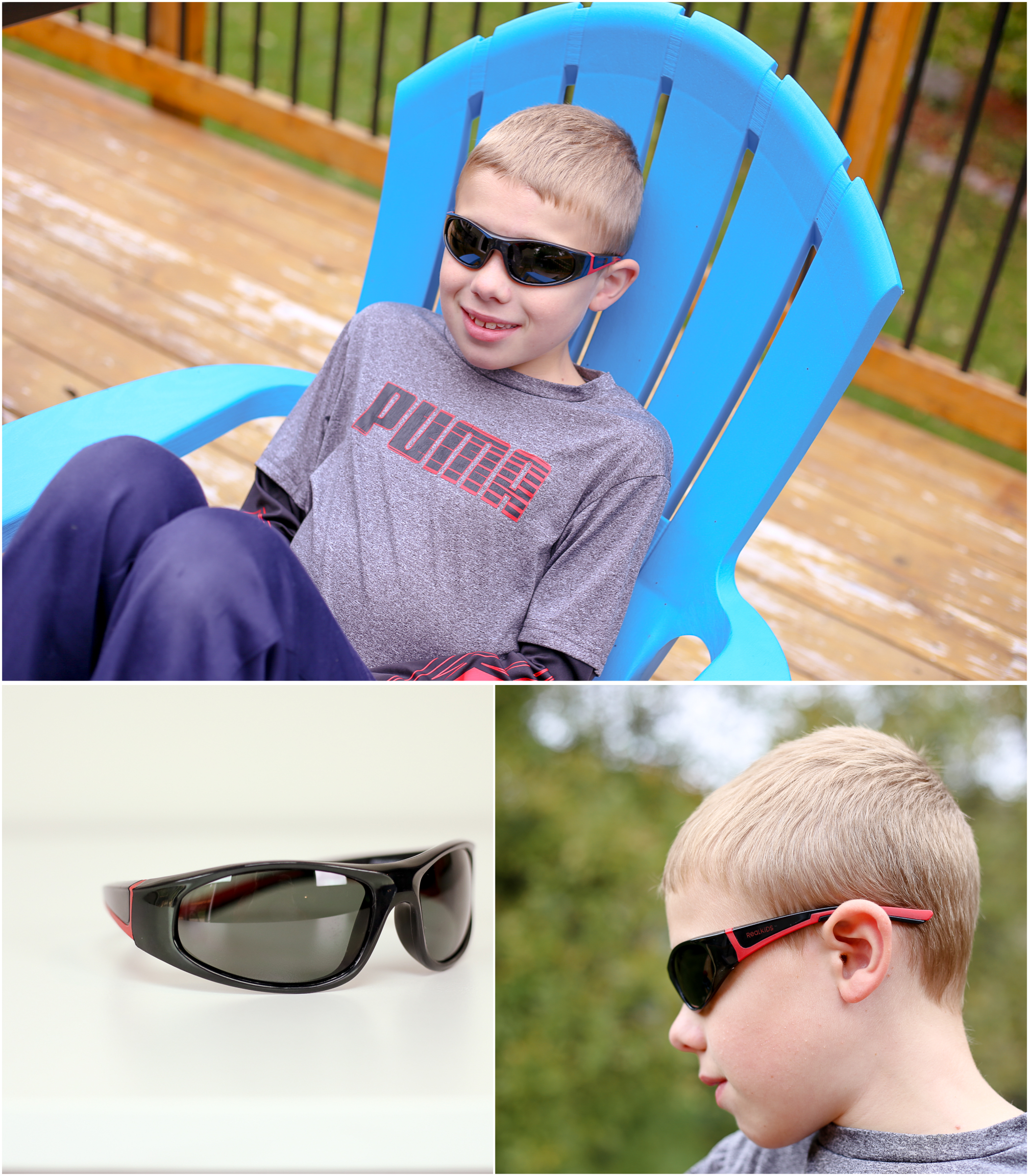 These unbreakable frames are sized for ages 7+ and are perfect for active kids! From basketball games to pool parties, winter sledding to riding bikes, the shatterproof P2 lenses will stay in tact. Trust me when I say my adventurous and rambunctious son has tried all sports and activities while wearing his sunglasses, and they are as fearless as he is.
They offer 100% UVA/ UVB protection and come in a wrap-around frame for a hip and cool look. Because they were designed with kids in mind, they offer flexibility and comfort. They are durable to last through all the seasons and perfect for kids of all interests and activity levels.
Kids' Eyewear for Screen Use
The prevalent use of screens in our youth today is changing how their eyes develop and grow, and also grossly affecting their eye muscles in terms of strain. 
Screen 

Shades
 is a new product that is ready to take back eye health for children, and help reduce the amount of strain kids are feeling during screen time use and after. Simply put, they are computer glasses that block the blue light, which helps to reduce fatigue in your eyes. Genius!
Not only are they extremely practical, but they are adorable too! Our Gretchen loves using her screen shades when working on her letter matching and books on her kindle. I love that she isn't stressing her young eye balls while learning new skills!
Real Shades Screen Glasses:
Offer 100% UVA/UVB protection
Blocks 65% of blue light
Has shatterproof polycarbonate lenses
Comes in unbreakable frames
Are perfect for computers, smartphones, televisions and any digital device
These computer glasses block 65% of blue light and provide 100% UVA/UVB protection. With shatterproof lenses and unbreakable frames, even toddlers can be trusted to wear them and stay safe. Coming in a variety of colors and sizes, everyone from toddlers to adults can protect their eyes…. And look good while doing it!
If you're looking for another great products for kids, check out this
STEM Globe
that we love.
Photo Credit: Mojitos and Munchkins