Summer means adventure, exploration, and fun! It also means a time when children are off of school and home for an extended amount of time. Camps and traveling can take up a chunk of the summer, but there are many affordable summer toys that can add up to hours of laughs and excitement! Check out a few of our favorite summer must-have toys here!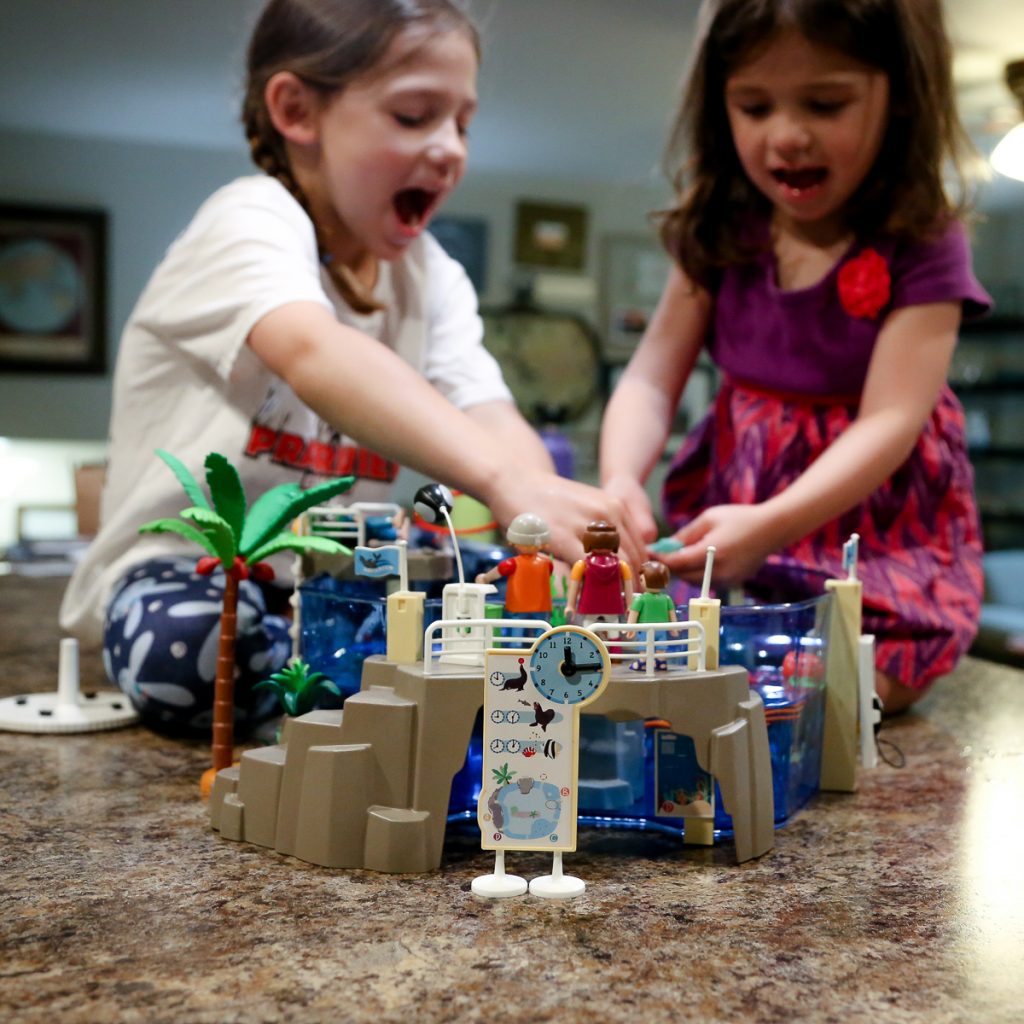 This PLAYMOBIL Aquarium Building Set will be hours of fun! It can be played inside or outside and can be filled with real water which adds to the excitement. The leak-proof set features a clock that shows the time of the next show, a seal trainer with fish to feed, a dive-worthy and ready-to-go seal, and all of the extras you would expect to find at an aquarium.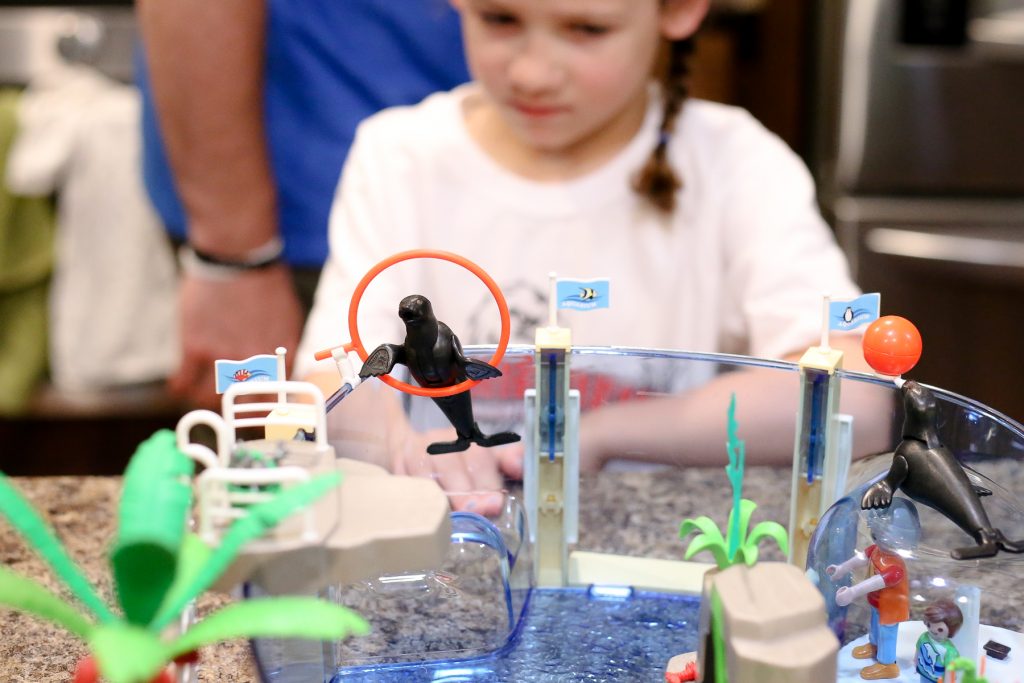 ---
OOLY has our heart and fills all of our art boxes. Their 3D colorables are cool for your coolest kids! This unique concept combines the art of coloring with interactive play. Once you make your creation, simply blow up the colorable to make it come to life.
There are options galore when it comes to 3D colorables. Some of our favorites include
Dragon Shield and Sword | Magical Unicorn Coloring Toy | Rockin' Guitar
---
Swimming Pool
This next one isn't a toy, but it sure is fun! This is our 4th year of having a backyard pool and I am telling you it is worth every penny! Did you know that you can get a backyard pool for cheaper than a seasonal pool pass for a family of 5?
Intex 12′ x 30″ pool | Intex 15′ x 33″ inch pool
To accompany our pool, we got the Intex Solar Cover which uses the sun to heat the temperature of the water. It reduces evaporation by 95% and leaves us with a warm pool to enjoy!
We also ordered Outdoor Solar String Lights this year to add to our outside ambiance by the pool. They did NOT disappoint! They are the perfect addition to bring a little a little light, a little spark, and a little love into our backyard escape.
---
A ball that bounces over 50 feet in the air is a dream come true. Am I right? According to my 9-year old, nothing is closer to the truth! The Metal Tek Ball from ZingSports looks cool with a sleek and shiny exterior. More importantly, it is fun for the whole family as you compete to see who can get it to bounce the highest. This is a toy for all ages, genders, and interests.
---
Another game that is fun for all ages is Sling Stix by Yulu. This outdoor throw and catch game is played by aiming the suction cup at the top of the sling stix and releasing. It promotes hand-eye coordination and is guaranteed to bring on laughs and fun. Each set comes with a ball and two sticks. This is a game that could be turned into a multi-player activity by buying more than one set. Trust me, you'll want more than one set!
---
These smooshy mushy's are a girls' best friend; especially at my house! Each Smooshy Mushy comes with a collectible character inside that is a surprise. Trust me when I say you won't be able to have just one, as you'll want to collect them all! These characters turn into keychains so that you can play with them and keep them for years.
Smooshy Mushy Series 2 | Smooshy Mushy Series 3
---
If you've been at Target lately, you've likely seen Watermelon Smash on an end cap. Also likely is the fact that your children have already asked you for it… More than once! This hilarious game is like playing water roulette, with you never knowing if you will end up dry or soaked down to your toes. After you fill the watermelon with water, you take turns spinning to determine your fate. Watermelon Smash is a great game for a sunny summer afternoon and guaranteed to get lots of laughs!
---
Let your inner artist run free with this 142-piece art kit. The outer case is made of wood and it holds everything you need to create timeless pieces. The set includes pencils, crayons, pastels and watercolors. Whether you are crafting under the sun, in the shade, or inside on a rainy day, this set is perfect!
---
Pin to reference or save for later!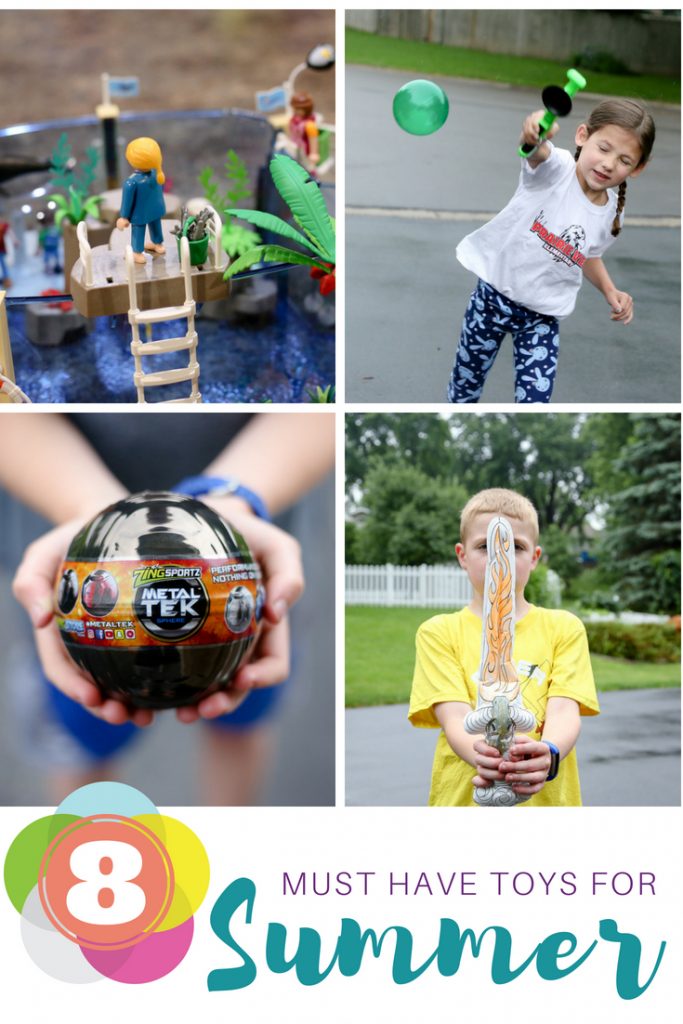 Photo Credit: April Walker