I am constantly blown away by what children are capable of when given the time, encouragement, and support from those around them. In addition to my three amazing beauties that I brought into the world, here are a few of our other favorite amazing kids that we watch and support at our house.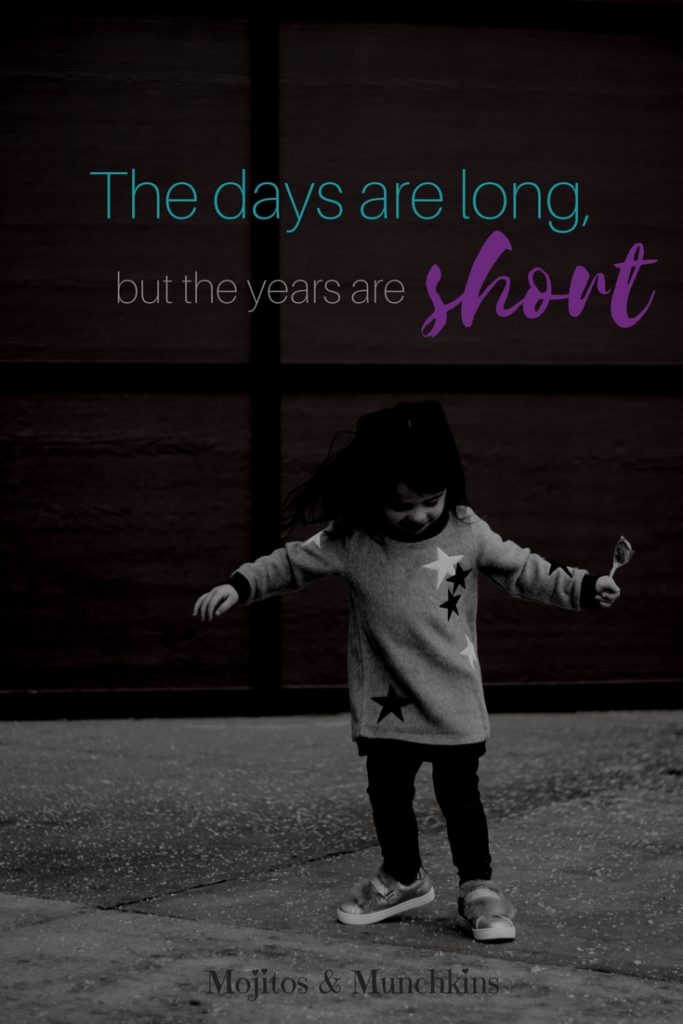 ---
DREAM BIG PODCAST with 8-year old Eva
---
Sweet Eva Karpman is the same age as my oldest child. This 8-year old third grader has her very own podcast where she interviews guests and leads a 20-30 minute show. Through her words, she inspires kids and adults to pursue their passions in life, and take action to make their dreams come true. WOW. Just wow. 8-years old. Since starting in 2016, Eva has racked up some amazing stats that continue to grow by the day. Check them out, and more importantly, check HER out at her podcast of Dream Big.
Has over 1,000,000 downloads

Consistently ranked in the top 3 iTunes "kids and family" category

Is cross-culturally known with her podcast receiving listening areas from countries around the globe

Short format of show allows for family access

Each episode features free personalized discussion sheets that can be downloaded to have home or classroom discussions
Visit Eva at her website | Facebook | Twitter | Instagram | YouTube
---
KID PRESIDENT, created by Brad Montague
---
What started as a family project turned into a mission to change the world. In a time when our world so desperately needs people who will stand up for what is right and use their actions to enforce change, Kid President is a welcomed approach to challenging us all. Writer and creator Brad Montague teamed up with his younger brother-in-law Robby Novak to produce a show that is funny, informative, thought-provoking, and life changing.
As a teacher, I have used these videos in my classroom. As a mother, I have used these videos in my home. As a blogger, I have shared these videos with my readers.
Kid President believes in a world where people get along, leaders lead with actions instead of words, joy can be brought to others by being joyful, that you should treat people like everyday is their birthday, and that there should always be dancing. 
Visit Kid President at their website | Facebook | Twitter | YouTube
---
FULL TIME KID with Mya
---
Mya is proud to be a full-time kid. Through her YouTube channel, her job is to share fun educational tricks, cute crafts, songs and surprises. She teaches kids how to make their own pinatas and make mini dessert pizzas. She also talks about tricks to solve a rubik's cube and teaches the "egg in a bottle" experiment. 
Mya is easily relatable, fun to listen to, and highly entertaining… For both kids and adults alike!
Visit Full Time Kid at her PBS website | Facebook | Twitter | YouTube
---
TEAM WALKER – Starring Brecken, Madiana, and Gretchen
---
Brag time! My kids are awesome. They are innovative and creative, inspiring and awesome, and they were put on this earth to do amazing things. Just like the kids mentioned above, my children can do amazing things. As a parent, the hard part is trying to decipher how much to invest in their interests, how much to push and challenge vs. be flexible and let their talents fade. Following their lead and trusting your gut isn't always easy as a parent. Without a mom who co-hosts, Eva may never have created her podcast. Without a brother-in-law who believed in him, Robby wouldn't be a well known household face. Without a video camera and ability to express herself, Mya wouldn't be sponsored by PBS Parents. A little love can go a long way. Without further ado, please take a look at my lesser known, but just as talented kiddos.
---
Meet Brecken
Brecken is 8 years old and currently a 3rd grader. He enjoys reading, soccer, basketball, playing chess, and playing with his buddies. In his free time, he writes his own comic books, makes documentaries, and has already booked and performed in his first magic show at a neighbor's birthday party. 
His stubbornness on a daily basis drives me insane, but it is this same drive that will help him to reach his goals and be the best version of himself. He is determined, curious, sensitive, loving, and loves to make people laugh.
When he grows up, Brecken has dreams of playing in the NHL, or, perhaps being a sports commentator if he isn't drafted. He also lists "working at a gas station" as a back-up career so that he can have access to donuts all. day. long.
---
Meet Madiana

Madiana is 5-years old and loving the kindergarten life. When she is at school, she loves Wilderness Wednesday, her beloved teacher Mr. W., and choice time. When she is at home, she spends hours crafting and designing. From creating her own pop-up books to making bracelets and staying up late writing notes and drawing pictures, she is a true artist.
She once cut into her own clothing to get the perfect "feel" for a drawing she was working on. When questioned, she explained that simply using her markers wasn't good enough – She needed her art to feel as good as it looks.
She plans to live on a farm, own her own pet salon, be a veterinarian when she is a grown up.  She also plans on living with hundreds of cats and bunnies which, of course, would never be in a cage because then "how would they be able to cuddle with her?" This one has a heart of gold. 
---
Meet Gretchen
This little ray of sunshine is an absolute joy to spend time with. She is 3-years old, going on 30. Don't ever tell her she is too little to do something because she will prove you wrong. She loves playing with her friends at her preschool class, and enjoys circle time singing the most. She could sit and listen to books for hours, enjoys making play doh creations, and has never met a bucket of kinetic sand she doesn't love. Oh, and she loves twirling in her ballet clothes. 
She is silly, sassy, sweet, and irresistable. She has an unforgettable smile and a belly laugh that will steal a smile from anyone within earshot. 
When she grows up, she wants to be a mommy and a pet vet. That is, when she isn't traveling the world to harness her love for hotels and modeling, because she LOVES to take photos of herself. Her motto in life is simply: "Always dress fancy."
---
When you are in the thick of parenting and digging yourself out of the trenches each night, the struggle is real. Then, one day, you wake up and realize your kids aren't little any more. You realize they have endless possibility and only a short time on earth to accomplish all that they are capable of.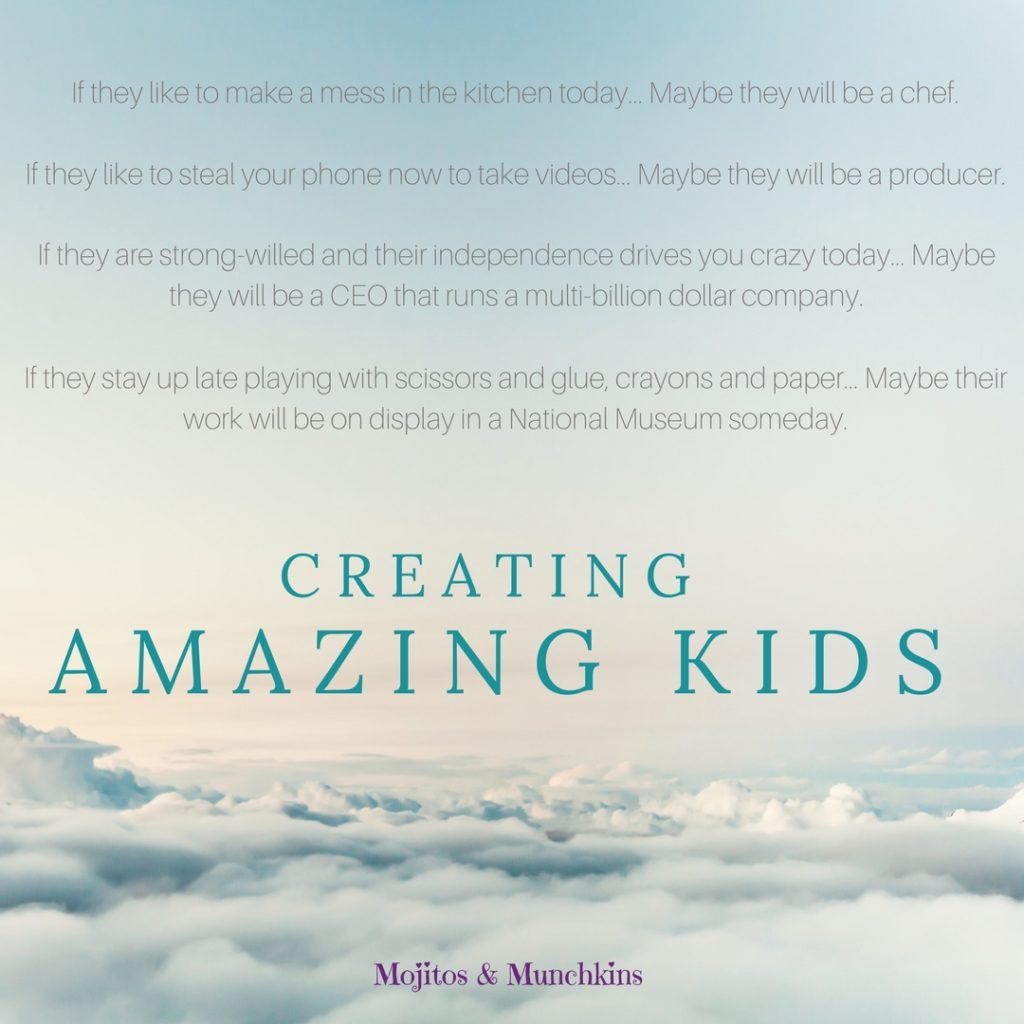 Follow our family adventures at our Family website | Mojitos & Munchkins | Facebook | Instagram | Twitter | Pinterest
Photo Credit: Mojitos and Munchkins, Kid President, Dream Big Podcast, Full Time Kid