Whether you like it or not, Christmas is a big deal. This is especially the case when you have kids. As parents, there is a lot of pressure on us to go all out for the holidays and make sure our family has a wonderful time. These types of occasions are a time for celebration, to enjoy the company of our nearest and dearest, and to make memories. They can also be a cause of significant stress, particularly if you're the one responsible for most of the planning and spending. To make life easier for yourself, it is worth thinking ahead for these things. Doing a little bit of preparation now allows you to spread out your money and effort so there's less to think about and buy when the time comes. This is why you should be thinking of the holidays now, even before Halloween! Here are some ideas for going about it.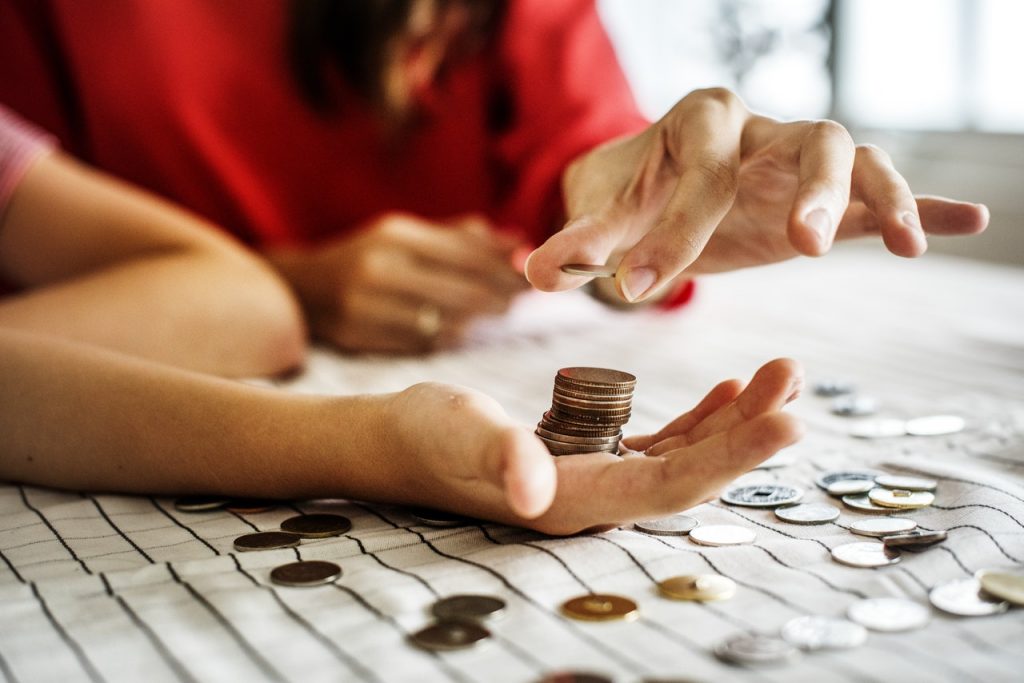 Make lists and get organized
First thing first: Get organized. It doesn't cost a thing and it is something you can do when you have a free moment. Writing lists can be really helpful and gives you something to work from and tick off. There is nothing better than ticking off a completed task! You could start with a list of the people you need to buy presents for, and what presents these will be. Then a list of extra items you need such as decorations, lights, gift wrap and other miscellaneous items. A list of all of the food and drink you'll need for the Christmas season, accounting for any get togethers or parties you're hosting. You could write lists in a notepad, use an app or go all out and buy a Christmas planner! This stage can actually be a lot of fun, and it can certainly save you stress and hassle later down the line. Once you know exactly what you need to buy then you can go on to the next step.
Buy what you can
Instead of waiting until the first of December then panic buying everything, why not buy a few items each week in the months leading up to the holidays? This way you can keep an eye out for bargains and get things at the best price. Once you have an item, cross it off your list so you don't forget and then find a place to store it. Things like alcohol and food items with a long shelf life like chocolate can be bought and stored in advanced. Consider gifts for your children, colleagues and family members as well. If you keep an eye out for stocking stuffers and other gift items that you know you'll be getting, you may be able to save money. Things like wrapping paper and other items are likely to be less expensive before the start of the festive season. If there's a must- have kids toy, buying it early will prevent disappointment from it being sold out closer to the time. Whether you have a little or a lot to spend, buying items in the months leading up to Christmas will prevent you from going broke and getting stressed during December.
Save money
In addition to buying items, it helps to save money where you can as well. 'Hidden' costs like travel and transport during December, as well as things like normal household bills, all need to be covered. Last minute gifts, food and other items will all require cash so it helps to save a little each week, now giving you access to it closer to the time. You still have a number of weeks and this could be a chance to get your finances in order. If you're in debt, you could look into personal loans for bad credit and consolidate everything which would make it easier to pay and save you money on interest. You could take on some extra shifts at work, or start up a side hustle to earn money. You could start a change jar for your loose coins, or you could open a separate bank account and transfer a small amount of your wages each week into this. A bit each week up until Christmas will add up, so starting early is the way to go. Give yourself some extra wiggle room when it comes to your December finances, and prevent yourself from falling into debt. Unfortunately, lots of families find themselves struggling in January so early planning helps to avoid this.
Sell what you no longer need
Selling what you no longer need is beneficial in a number of ways. First, it helps you to clear space and minimize your clutter, which is useful when you know you will be having new items come into the home at Christmas. Secondly, it helps you to generate cash from things you no longer need or use. Finally, these second hand items can be bought by families on a budget looking for inexpensive items for their own Christmas. You get to make some cash, and another child will get a good quality toy that your kids no longer play with. Consider eBay, as well as local classified sites. 
You don't need to start singing Christmas carols or putting up your tree. You don't even need to be talking about the holidays or making a big deal out of it right now. Simply do a little planning, sort your finances, save some money and buy what you can here and there. By the time the festive season rolls around you'll already have a significant amount of what you need. No stress, no hassle and no debt. Why wouldn't you? It might not even be Halloween yet, but smart planning when it comes to your finances is never a bad thing.
Have you started thinking about the holiday season yet? What tips would you give to anyone hoping to give their family a wonderful Christmas on a budget?