The holidays are right around the corner, which means that the hustle and bustle of life is about to approach a category 10 on the stress meter. Stores are already packed, Santa will soon be making the rounds, and (with any luck) deals will be running rampant. For those who prefer family gifts for everyone to enjoy, we are sharing some of our favorites! Check out our video for a sneak peak before you read on!
Who can argue with the gift of better sleep? Better sleep equals better focus throughout the day, which means increased productivity, better moods, and overall better health. It's truly the gift of a lifetime! With over 60K pairs sold, Swannies have been a blessing to many eye balls and our family is no exception. We love our Swannies!
For the mom who lulls herself to sleep with her favorite Netflix show, or uses the post bedtime quiet to catch up on work, Swannies Computer Eyewear classics are the perfect choice. Coming in both black and tortoise shell color, she can be stylish and responsible! These blue blockers are beneficial to one's health at the same time that they are stylish and fun. If you already have reading glasses and still want to experience the gift of Swannies, no worries! The Swanwick Sleep Fitover is for you. 
The blue light blocking glasses grey swannies in Smoky Quartz are not only helpful, but insanely fashionable. Dad will look hot this holiday season, and he'll wake up feeling well rested. If you're wondering what the big deal is with blue light, wonder no more! Blue light throws off the natural body clock, leaving your tired but restless while falling asleep. Throwing the natural body clock out of sync can also lead to insomnia and further difficulty. Wearing Swannies during screen time and before bed will help you to sleep much better. Who doesn't want that? 
Because kids' eyes aren't fully matured, they don't have the pigments necessary to filter out the constant blue light that children are exposed to at home and school. There is no time like the present to preserve developing eyes, and in doing so, Swannies are able to help with so much more. Kids are spending countless hours in front of a screen each week. If they're being honest, many would give in and admit to the fact that screen time can lead to headaches and eye strains. Swannies is here to help relax the eyes with their blue light blocking glasses for kids. Not to mention that they come in a variety of color choices, so personalization and self expression are easy to come by! 
What was first created by two brothers in Australia is now a household name. Blocking the blue light that we have all become so accustomed to has such powerfully positive results that it is hard to find a better year round gift for anyone on your shopping list. 
---
Who doesn't want customized canvas adorning their house? What if I told you that those beautiful portraits of those you hold near and dear to your heart could actually be affordable AND attainable. Canvas Champ is a great option for both quality and quantity. 
This holiday season, relive the magic of a vacation or favorite trip. Spread the love of your lives across canvas and memorialize a special loved one or milestone moment in their lives. Canvas Prints come in a variety of sizes and the lowest price is always guaranteed. Once a size has been decided on, the options are endlessly waiting to be mulled over. Photo boards or acrylic prints? 5×7 in size or 40×40? Do you want your picture wrapped around the sides of your border? Do you want a frame? Would an easel work better for display or a sawtooth hanger? Do you have finishing edits that you'd like to add such as sepia toned or red eye removal? The sky is truly the limit with the options allowed in Canvas Champ. The best part is that prices are always revealed real time so that you don't find yourself one CVC code away from realizing your price has more than quadrupled since putting the item in your cart. This is just smart shopping to stop by Canvas Champ!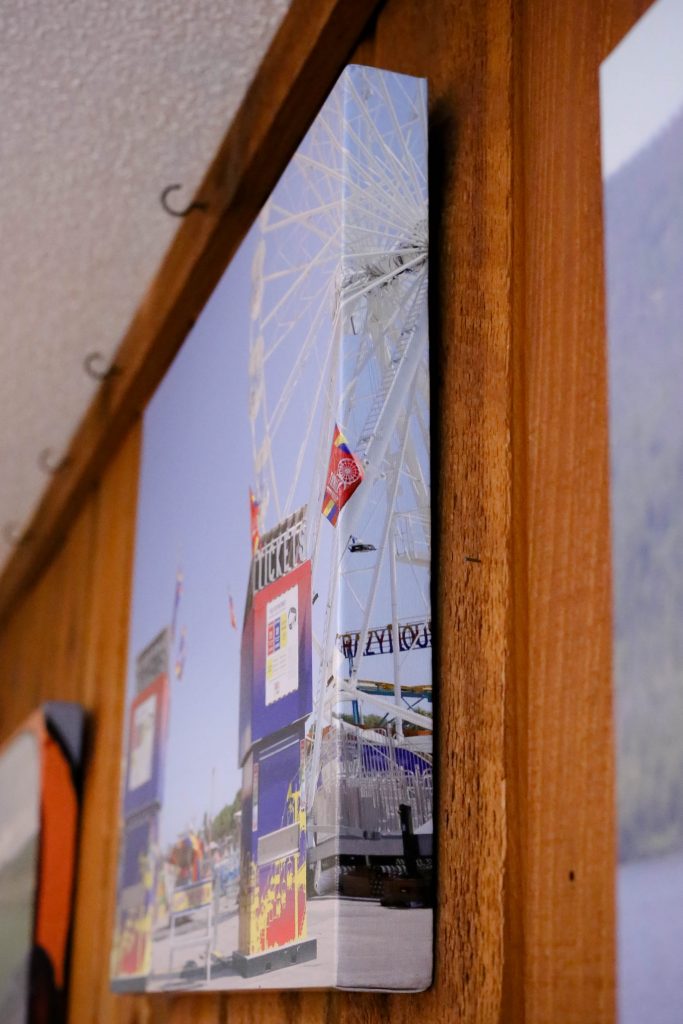 In addition to canvas prints, there are endless options for other gift and home ideas as well. In fact, this could easily be a one-stop-shop for everyone on your list this year! From the perfect wall display to get your home in order before hosting holiday events to personalized coffee mugs and beer steins. The sherpa blankets are delightfully soft and snuggly and can be customized with a photo of your choice!  Photo pillows, beach towels, aprons, hoodies, puzzles, and cutting boards. Even pets can feel appreciated with dog bowls and beds with their faces adorning the design of your choice.  Now excuse me while I go do allllllllll my holiday shopping right here. There is some GREAT stuff and truly something for everyone on your shopping list. 
From the very first click on Canvas Champ, you will be lavished in promo codes, sprinkled with deals, and overjoyed with personalization. With canvas prints starting at under $5, it offers the perfect places to shop for those who like to shop on a budget. Don't let the good deals fool you however, as the quality in their printed products is top notch. 
---
In a time of rapidly changing technology, there is screen-free communication available to families. Hallelujah! For the kiddo that you're not quite ready to gift a phone, but you want a lifeline for them to reach out to you when needed, Relay is the perfect solution. It is affordable for families and insanely simple to use. 
Relay offers a screen-free, water-resistant, one-touch communication alternative to cell phones. This makes it easy to talk to your kids from the free app on your smartphone, and allows your children easy access to get in touch with you without the distractions of endless apps and up-charges. Using a secure, nationwide 4G LTE network and Wifi, families can communicate while maintaining control over accessibility. Bonus: GPS tracking! 
The Relay is simple to use for all ages. Communication happens with a quick and easy push of a button, as though you're talking through a walkie talkie. Messages are then sent between cell phones and Relay devices seamlessly. With customization features such as chat channels, music playlists, a voice-changer, and language translation, the Relay can be set to work as your family needs it to. 
Coming in a variety of colors, and usable on all 4G LTE networks and wifi for a low price of $9.99/ month, this is a gift your kids will be excited about and YOU will be thankful for. 
Best news ever? For those of you who (like me) shop almost exclusively at Amazon and Target, Relay is in in the aisles! 
---
For the runner and outdoor enthusiast in your life, there is Knuckle Lights. This has been the hands-down favorite product of my husband for 2018. He uses them daily, he brags about them constantly, and photographs his running adventures each morning thanks to these lights. Whether taking evening strolls with your pup or marathon training early in the morning, Knuckle Lights is here to improve your pace and lessen your worry. 
Running has never been so easy with Knuckle Lights Advanced. Each set comes with 2 lights and the units connect together magnetically. The silicone straps can be adjusted to fit any size and can easily be worn over gloves for cold adventures outside. The extra bright lights include 280 total lumens. This is the equivalent of extra wide flood beams, making you visible to oncoming traffic and providing a steady bright light to clear the path in front of you. These rechargeable LED lights are perfect for running, hiking, dog walks and more. 
When it comes to outside elements, Knuckle Lights has you covered as they will not leak or fail. They are waterproof so can withstand both rain and snow. These dependable running accessories will soon become a favorite if you keep them for yourself, and you'll be thought of daily if you gift them to a friend or family member, as daily is how often they will be used! 
If you prefer battery operated over rechargeable, Knuckle Lights Colors is for you. They offer the same bright light visibility as their rechargeable counterpart, but without the need for electrical charging. Providing you with 120 lumens to light paths, trails, sidewalks, and streets for walks, jogs, or cycling. Emitting a no bounce light allows for seamless exercise and endless safety. They are lightweight and compact, so are easy to pack for trips and won't take up space in your house. Operating on a single AA battery, there are three settings: High, Low, and Blinking. Ideal for warm or cold climates, with waterproof casing and the ability to operate in -20 degrees Celsius. 
---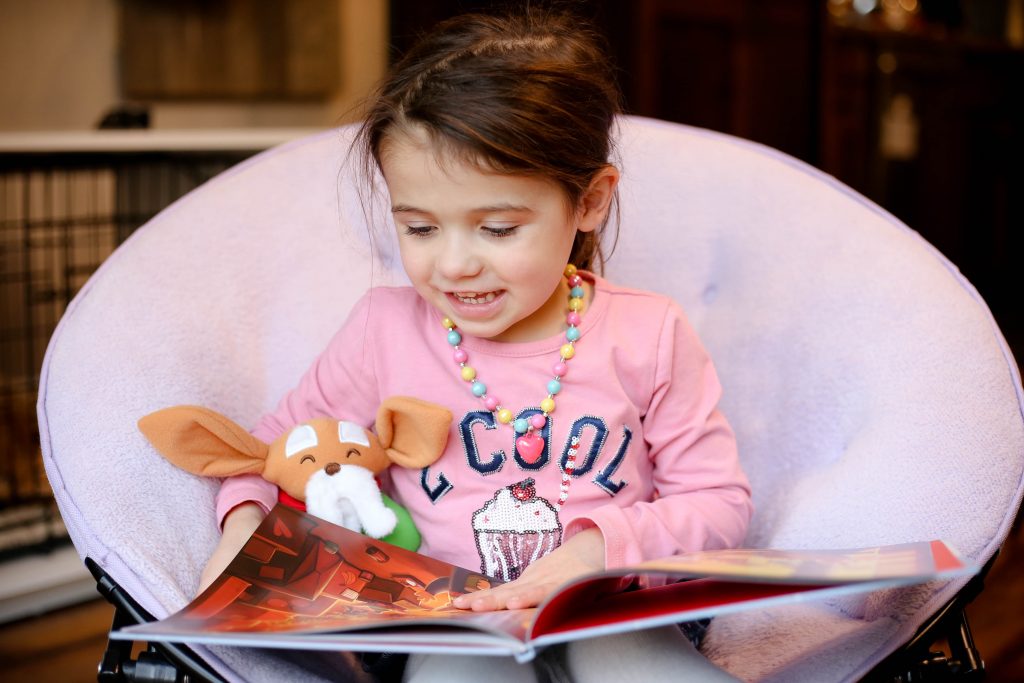 Move over Elf on the Shelf, there's a new ninja in town! North Pole Ninja will deliver kindness to any holiday season and it is never too late to start using it! Whether your North Pole Ninja is utilized 30 days or 3 days, the impacts are felt long after he is put away. 
This is a perfect gift for kids of all ages, and doubles as a wonderful present for the entire family. With the double duo delight of both a hardback picture book and a plushy, this gift is sure to please! The story line is simple: Santa has a team of special elves that has been selected for their ability to carry out top-secret missions with kindness at its' core. The book is beautifully illustrated and tells the story of the legendary North Pole Ninja who is on the lookout for new recruits to help him in his pursuit of constant kindness. After reading, readers are given their own secret missions to carry out with 50 special task cards in a beautifully crafted envelope. Your family will not only be able to spread holiday cheer, but they will delight in sharing kindness to both friends and strangers. 
The huggable sensei is a tangible motivator to each new ninja on their kindness journey. Gone are the days of worrying if you're on the naughty or nice list, as everyone will feel their hearts light up as they do nice acts for those around them.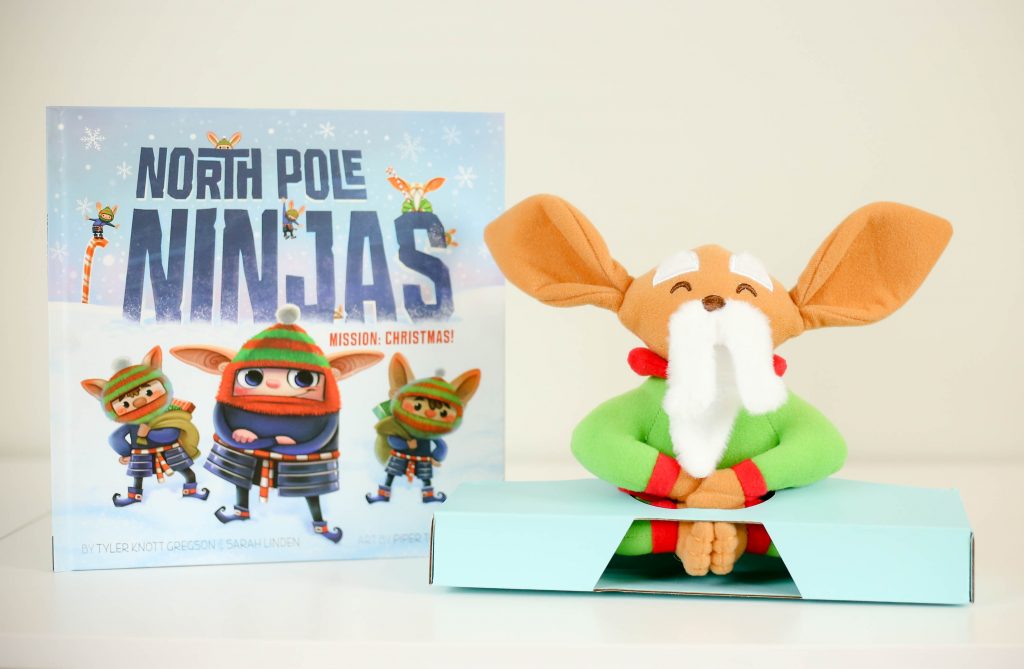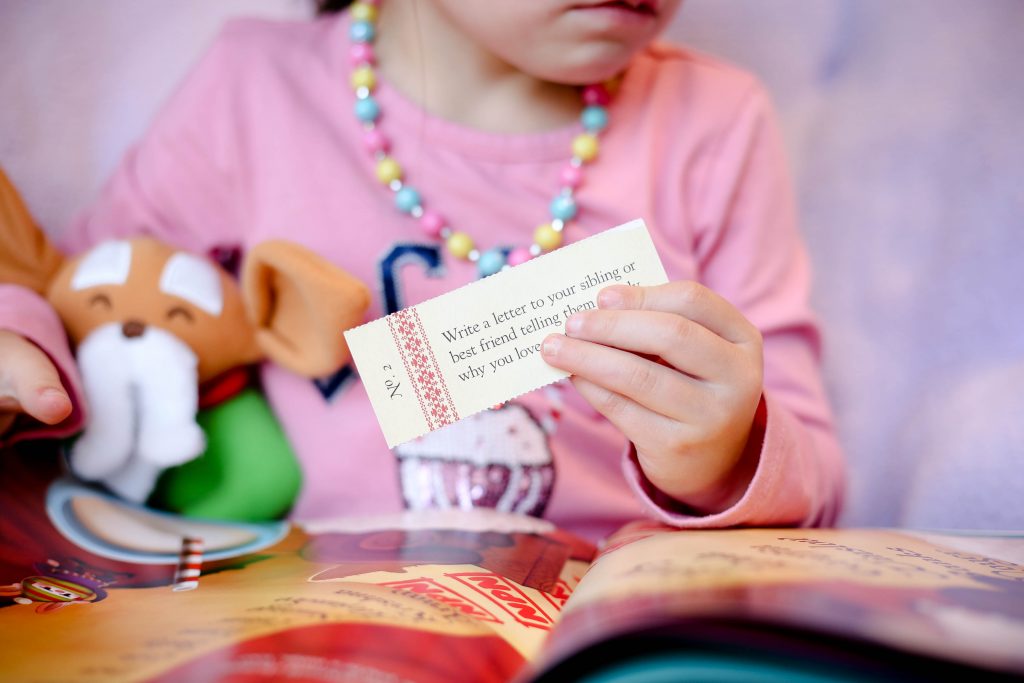 ---
Give the gift of shared memories and documentation of family remembrance with LifeTales in this modern day take on scrapbooking. With LifeTales, you can easily create and privately share stories and experiences with friends and family. From documenting vacation memories, milestone moments of growing children, a health journey, sports stories, together time, and more, give them the gift of love. 
From isolated trips to an ongoing journey documenting a lifetime, LifeTales is the gift that keeps giving. Combining photos, videos, audio and text, share the story that they may not remember on the own and give your unique perspective while sharing. Because of the selective sharing offered in LifeTales, you can choose who each story, photo, and video is shared with. That means that while some stories can be set to share with grandparents and distant relatives, you can choose to keep some milestone moments as secretive as you'd like. 
In addition to creating stories yourself, family members and close friends can also be invited in as contributors. This is a great way to document different perspectives and share an onslaught of moments with the lucky recipient of your choice. You can add to child journals from a desktop, laptop, or through a mobile app. 
Child Journals by LifeTales is an ideal add-on to give a future adult the gift of a lifetime. This is a central depository that can house a lifetime of memories which can be shared when the moment is right. You can elect to receive reminders to stay on top of your journaling, or just log in when you're ready and feeling in the moment. The end compilation will be a digital journal of all of the little moments you want to share but don't want to wait until you forget them to record. 

---
Designed for kids, but fun for the entire family, Monkey Moves is a way to get your family up and moving. More importantly, it is a game that will promote teamwork, connecting (both figuratively and literally!), and lots of laughter. 
Monkey Moves is highly engaging and utterly addicting. It is also the perfect stocking stuffer for this holiday season! Based on the understanding that monkeys are agile and flexible, this game motivates you to be the same. Space can be cleared to play the games inside, or you can take it outside and enjoy some fresh air with the movements. It is the perfect year round activity, as it can be easily packed to take along on vacations, day trips to the beach, played during weekend long soccer tournaments, and an ideal family game to bring out during a reunion or get-together. 
The movement based card game is broken into three levels and fosters a teamwork approach by working through challenges in small groups. Players work on communication, participation and physical movement while strengthening bonds between family members, teammates, classmates, and friends. In a "monkey see/ monkey do" platform, teams will take turns collecting points for their movements. 
---
This holiday season, spoil your family with meaningful gifts that they will love long after the greenery and lights come down. 
Photo Credit: Mojitos and Munchkins