I have teamed up with a wonderful team of bloggers who participate in "Five Minute Friday." Here's the skinny: Every Friday for nearly four years hundreds of people joined a kind of writing flash mob. We write for five minutes flat. All on the same prompt that is posted by the the team starting at 10pm EST on Thursday night and all through Friday. And we connect on Twitter with the hashtag #FMFParty (It stands for Five Minute Friday Party). No extreme editing; no worrying about perfect grammar, font, or punctuation. Unscripted. Unedited. Real.
---
Today's word: Ocean.
The first time I ever traveled to the ocean I was in my 20's. I was living in the southwest for a job and enjoying the comfort of my grandparents' home and their status as my roommates. I would spend my week in the classroom educating high school students learning to speak English, and on weekends we would explore.
The ocean was first introduced to me on a warm, sunny, and breezy day in Coronado, California. I remember the sand in my toes, the coolness of the water, and the vast landscape before me. As a kid from the cornfields of Iowa, I had never seen such a sight. I remember laughing with my grandpa Normy, the quiet contentment of my grandma Betty, and the sheer delight in being overwhelmed by beauty.
The ocean has circled back into my life several times since then. As a newlywed on the shores of Jamaica, atop the mountains of Peru, and along the rocky shores of Maine. From the coast of California to the hopeful sights in New York, each ocean experience is different yet exciting. Each time, I am in awe. I am in awe of the blue water, the endless waves, and the power of it all. I am amazed by the life within it and the infrastructure that keeps it thriving. Almost better than seeing it myself is watching our children as they stare in wonder. As suburban kids from Minnesota, they had never seen such a sight.
To me, oceans are reflective and vibrant. They are a reminder of the power of the earth and bring on a debt of gratitude for their beauty. Just as the rising tide brings on crashing waves, the line where water meets sky serves as a pathway to a different dimension. The ocean is a beautiful landscape to be treasured and a soul searching endeavor to think of one's past, present and future. The ocean makes me feel closer to those whom I have lost somehow, and for that I am grateful. 
Speaking of oceans and adventure, check out our
#MN2Maine
road trip where we traveled across America as a family of 5!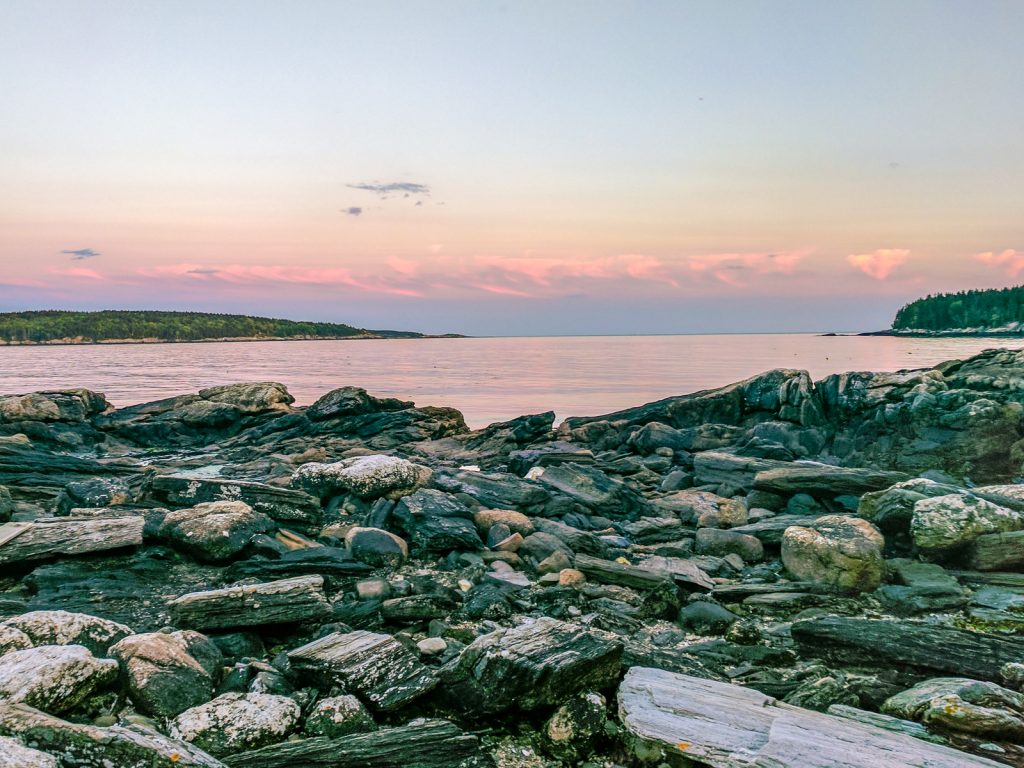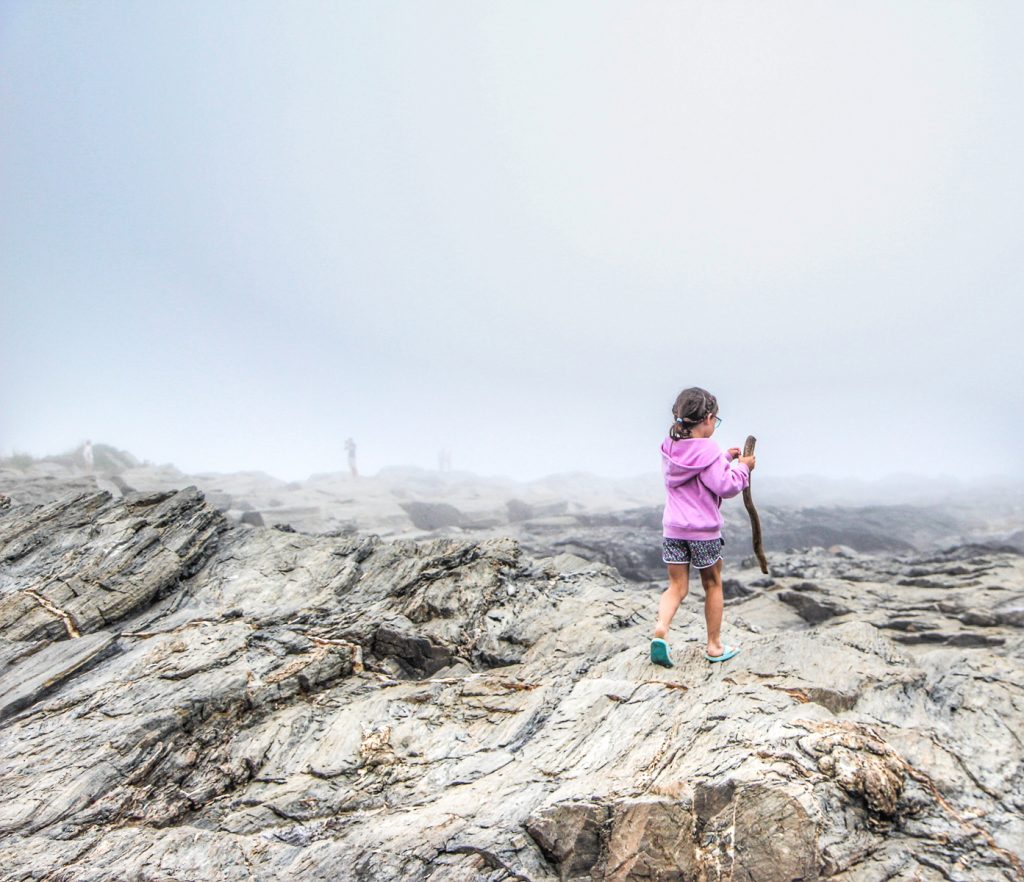 Photo Credit: Mojitos and Munchkins

Please consider joining the Five Minute Friday community and today's prompt: OCEAN.  All are welcome!