If you have a special grandparent in your life, this book is for you! I recently had the opportunity to gift this to a friend who moved up in ranks to grandparent. She loved it!
Under the category of books for grandparents, this particular one is a top contender.
Unconditional Love: A Guide to Navigating the Joys and Challenges of Being a Grandparent Today
is useful, practical, therapeutic, and valuable in information. The best part is that the book helps not only grandparents but also the parents of the grandkids. It is a multi-generational tip line to help navigate the waters of an outpouring of love for the tiny humans that are near and dear to our hearts.
The practical tips are what stood out to me. In reading through the book, there were tons of real life experiences shared as well as every day tips on surviving and thriving with the full family tree.
To give a broad overview of what is included within
Unconditional Love
, see the chapter titles below:
Grandparent Prep: What to Do Before the Baby Comes
When Everything Changes: The Shift of Power
Nurturing the Moral Imagination
The More They Know, the Taller They Grow: The Impact of Family Stories
Our Fountain of Youth
Love and Sacrifice: Custodial Grandparents
Staying Close While Living Far Away
Who Gets What and When?
The Short Goodbye: Taming Teenage Grandkids
The Gloaming
Grandma: I'll Always Visit You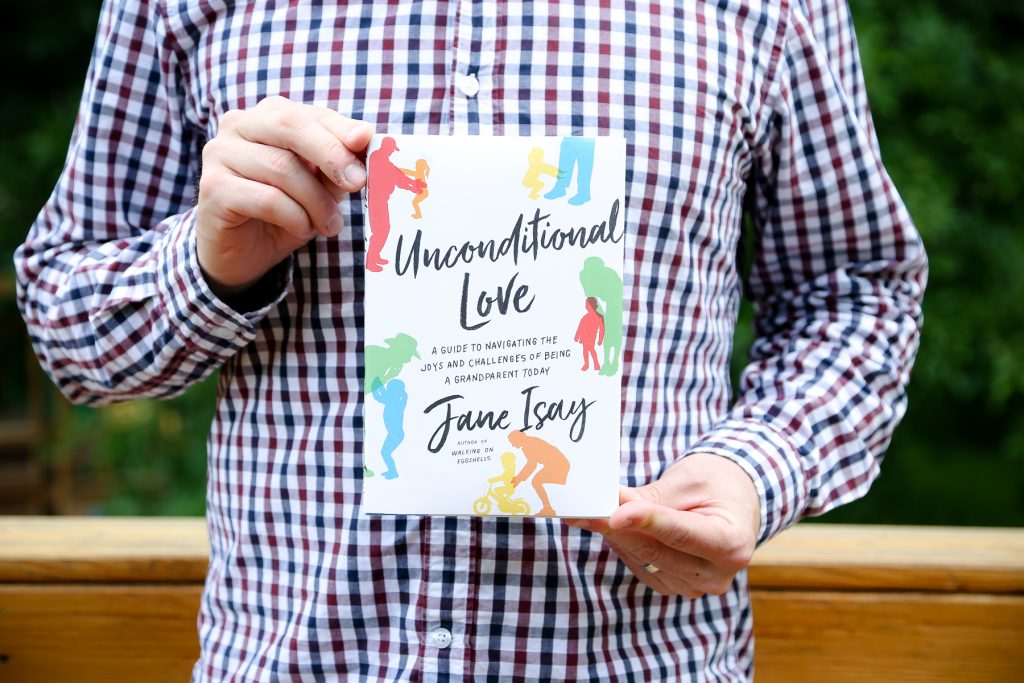 The chapter that I found most relevant for our family was Staying Close While Living Far Away. Within the chapter, it talked about a grandmother that sporadically saw her grandchildren whom were separated by miles. Upon her retirement, she founded Camp Gran and welcomed them to a week together. Whether Camp Gran was stationed at her house or a camp "on the go," grandkids were able to form special bonds with their grandma. I connected with this chapter because our own children are able to experience Grandparent Camp each summer and it is a highlight for all.
Perhaps you aren't a grandparent yet, but still in the throes of parenting and searching for a book? If so, 
Choose Healthy Live Happy
is a book for all ages and stages of life.