If your house operates anything like ours, you would likely describe your favorite outfits and your best memories involving yourself in pajamas. From Saturday morning sleep-ins to early pajama nights at the completion of the day, we live for (and in!) pajamas.
PAJAMA LOVERS UNITE
When it comes to pajamas, there are a slew of choices. Cuddly and warm, light and airy, pajamas with patterns, stripes and designs. There are pajamas that are expensive, pajamas that are discounted, and pajamas that are meaningful. I bet you weren't aware that cute and cuddly jammies could also be a paired with a deep conviction to help others and a steadfast hope that the world can be a better place. Heart of Joy Pajamas is all of these things rolled into one super cute, super trendy, super helpful package of joy, hope and love.
HEART OF JOY PAJAMAS
Heart of Joy Pajamas are creatively cute and crazy comfortable. They quickly became my daughters' favorite pairs to put on at the end of their day. Because they come in a variety of color and style options, each could choose what best fit their personalities. The one thing that binds all of the jammies together is the Glow in the Dark logo. Why is the glow-in-the-dark important you ask? The unique logo was created so that if a child has to spend the night in a shelter or orphanage, they will have pajamas that are bright enough to get them through their darkest days.
Did you know that each year more than 2 million children will face homelessness? It might be a night, a week, a month, or longer but homelessness is a resounding problem amongst today's youth.
Heart of Joy is the lovechild of Desiree Jones, who was impacted when she learned that a childhood friend of hers was affected by homelessness. She is happy to partner with several shelters and nonprofit groups that share in her hope of spreading light to children who need to see in the darkness. For each pair of Heart of Joy pajamas purchased, proceeds will be donated to an organization that fights homelessness in America. It is really that simple. You can order pajamas for a child in your life and the results are infinitely compounded to help others.
Each pair of Heart of Joy pajamas is lovingly made with 95% cotton and 5% spandex. This snug fit allows for snuggly secret sharing between siblings before lights out and a good nights sleep amongst the glow of these fun pajamas. Sizes range from 2T to 10 years with an easy to follow
size chart
to help decide which is the best for your little ones.
Onesies
are also a choice is you have little ones that aren't yet in pj's and will feature the same fun glow in the dark logo. Whatever you order, you will get a bonus surprise of a silicone glow in the dark
bracelet
 as a way of saying 
thank you
.
Who doesn't like an extra freebie showing up at your door?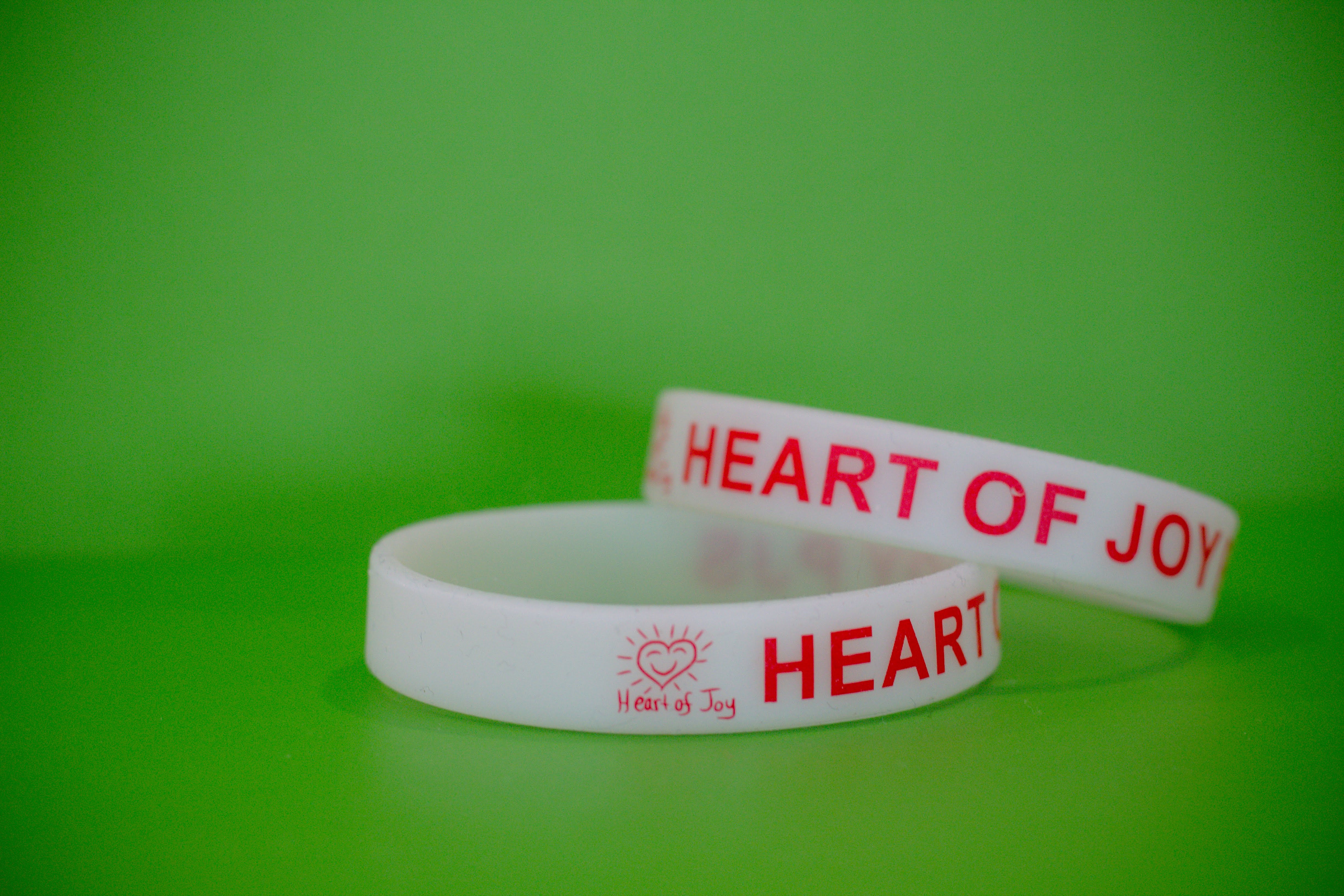 Mojitos and Munchkins loves to find charitable causes that
give back
. Read our article called
Perspective on the Worst Day Ever
to see how our lives have been touched by the world around us and what drives us to give.
Pin to save or reference.